About Us
What we do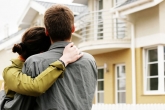 The main subject of our activity is the provision of professional excellence and service in the sale, lease and purchase real estate. It is always our client. Very well, we know that the sale, lease or purchase property for our clients is extremely important step, which normally makes only a few times in life. Therefore, we put our clients the maximum quality of service that can be expected from the estate agency.Individual approach to the needs of each client is our priority. Our goal is customer satisfaction in particular.
Our services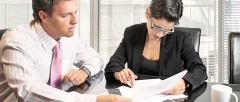 brokering of real estate

brokering the purchase of real estate

free legal advice in the field of estate sale proposal for investment in land high surge of serious

professional approach and knowledge of the real estate market

mortgage loans
Mortgage loans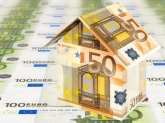 We are a mortgage broker 8 banks operating on the Slovak market. We know the current state of the mortgage market, so we know of ever-changing offers to choose for you the best loan. In your agency know in which bank and how much you can borrow and help you in selecting the most favorable loan from the whole of the market.Step by step you through the whole process of obtaining a loan - from the complete documentation needed to request an application through to the documentation of the spending. If necessary to ensure quality of judicial expert to an expert.